One of the most frequently asked questions that I get about real estate is "Who is buying property in Whistler?" The answer, which often surprises people, is that buyers in Whistler are mostly from BC.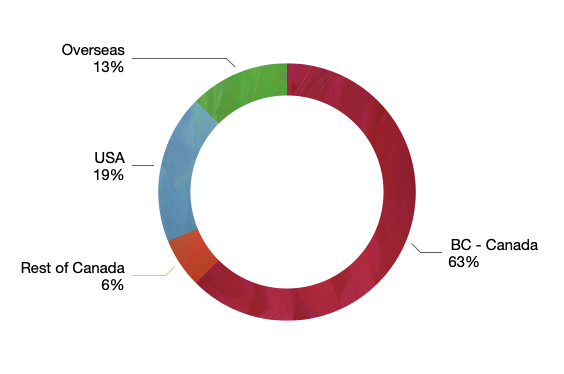 This graphic represents buyers in Whistler in January 2023. 
- 63% of buyers came from BC
- 6% of buyers from the rest of Canada, in this case Ontario. 
- 19% of buyers were from the US
- 13% of buyers were from overseas. 
This is a metric that I will be tracking to see how the foreign home buyers ban may potentially affect the international buyers market in Whistler, now that foreign buyers have been locked out purchasing real estate in large cities for the next two years. 
Below is a breakdown of where buyers came from in 2022.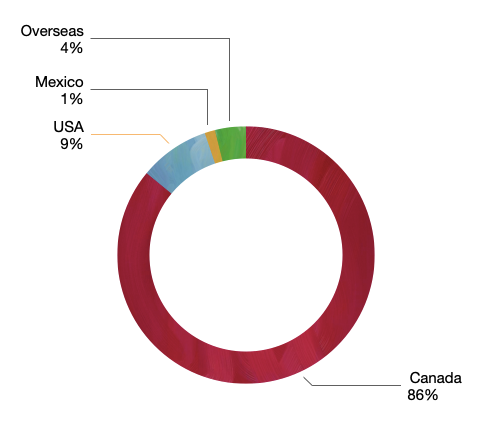 - 86% of buyers were Canadian
- 9% from the US
- 4% from overseas
Disclosure: Data from the Whistler Listing System (WLS) is believed reliable but should not be relied upon without verification. While the Information is considered to be true and correct at the date of Feb 25, 2023, changes in circumstances after the time of publication may impact on the accuracy of the Information. The Information may change without notice and Engel & Völkers Whistler is not in any way liable for the accuracy of any information printed and stored or in any way interpreted or relied upon by a user. The WLS and Engel & Volkers Whistler assume no responsibility for its accuracy. E&OE