One of the most frequently asked questions that I get about real estate is "Who is buying property in Whistler?" The answer, which often surprises people, is that buyers in Whistler are mostly from BC.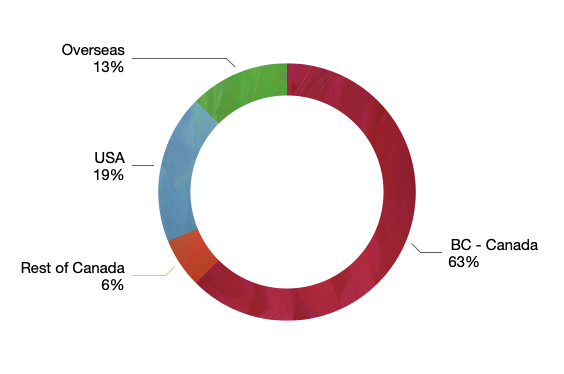 This graphic represents buyers in Whistler in January 2023. 
- 63% of buyers came from BC
- 6% of buyers from the rest of Canada, in this case Ontario. 
...